Therapeutic Group Home for Adolescent Girls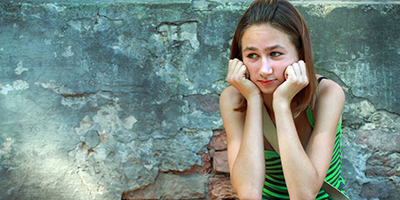 NCSS operates one therapeutic group home dedicated to supporting adolescent girls (ages 13-21) referred through the CT Department of Children and Families (DCF). We have 24/7 staffing and trauma-informed care available to our clients. Oftentimes the girls who are referred to our program may have suffered trauma, experienced feelings of anxiety and depression, and sometimes have had thoughts and attempts of suicide. In some cases, the adolescents are victims of human trafficking. Our goal is to support our clients in finding safe, healthy and sustainable housing, as well as fostering successful relationships with caregivers.
Short-Term Assessment and Respite
We offer short-term assessment and respite care for young girls who are facing challenges in their current home placement. Our program provides up to 42 days of care to assess the youth's needs and determine the support they require to be successful in future home placements. During this time, we work with them 24/7 in a small home-like setting. Our skilled staff works to mediate and reunify them with their current placement before seeking alternative housing options.
Eligibility Requirements: We accept referrals from the CT Department of Children and Families. Please call or visit 2-1-1 for more information and additional resources.