Noank Community Support Services
Dedicated to improving lives by providing specialized and individualized services, the development of healthy relationships, access to resources, connection to the larger community, and hope for the future.
Dear Friends,
Spring is finally here! It has been a long winter and a very challenging year. COVID-19 has brought Noank Community Support Services (NCSS) many unforeseen challenges, however, with dedicated staff members and generous donors we have made it through some of our darkest days. It has been truly humbling to receive support from people like you when our clients need us the most.
Your compassion has made it possible for others, who you may never meet, to have a home to recover and take shelter during these most difficult times. We remain dedicated to our mission and I'm pleased to report that we didn't turn a single client away, and served 283 clients this past year!
As you may have guessed, we are unable to host our annual fundraiser, The Kentucky Derby Gala, which is always an anticipated event to celebrate and support NCSS. Sadly, the need for our services has increased significantly over the past year. We have seen an increase in the number of calls and reports of those experiencing trauma, anxiety, depression, and homelessness.
We continue to make much-needed progress, however, the demand for our services continues to rise. If you are able, please consider making a donation to support our community and provide vital personalized care, mental health services, and most importantly, a place to call "home." The tax-deductible gift you make will support our life-changing services.
We thank you from the bottom of our hearts, and we wish you a happy and healthy 2021. We look forward to seeing you in person and gathering again to celebrate all the progress we have made together.
Kind Regards,
Dr. Regina Moller, Executive Director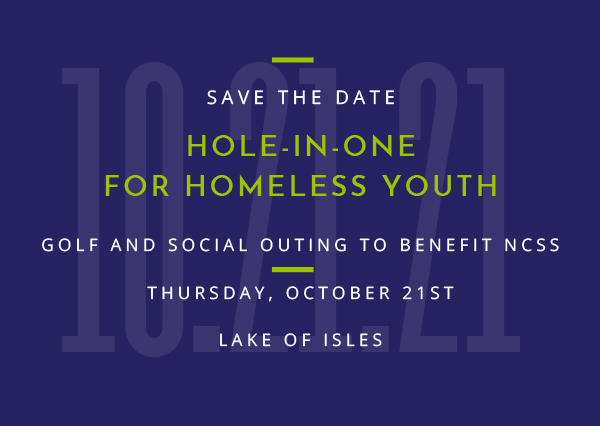 NOANK COMMUNITY SUPPORT SERVICES
Light. Help. Hope.
Improving lives, fostering self-reliance and providing hope for the future through individualized service and access to resources of the larger community.
BOARD OF DIRECTORS
Mari Kodama,
President
Seth Panucci,
Vice President
Amity Arscott,
Treasurer
Kelly Reardon,
Secretary
Portia Bordelon
Cristina Connell
John Day
Mary Fitzgerald
Adriana Fontaine
Michael Garvey
Jim Pratt
D'Naysia Stonick
Dear Friend of Noank Community Support Services-
This is certainly turning out to be a challenging year! The COVID-19 pandemic is forcing us all to make adjustments to our lives and business routines. Our shelters and programs are currently overflowing. Understandably, our clients are also facing new hardships in numbers never before seen. As other community services and day programs for our clients are closed, we have our clients home all day, resulting in unbudgeted food expenses & an increased wear and tear on our properties from such increased use.
Our services are 24/7 and are designated essential services and we must remain open and operate them. Our staff are working in very hazardous conditions. This has meant hiring additional staffing as well as needing to pay overtime and having all new costs for PPE and cleaning supplies. None of these were budgeted to be covered by our grants.
Despite the many challenges this has brought to our agency, we have continued to provide quality services that support our mission to improve the lives of both children and adults within our community. In fact, The Council on Accreditation came out this summer to review all of our programs and did a deep dive into all the workings of our agency. They evaluate agencies internationally, and have extremely high standards to abide by. They not only renewed for Accreditation for another three years, but we had ZERO findings- an unheard of perfect score! Our community should all be as proud as we are that Noank Community Support Services adheres to such high standards.
With this crisis, in addition to increased costs, we have experienced a decline in revenue. The school transportation services that we count on to offset non-covered expenses, as well as our annual fundraising gala, were canceled. We are struggling and need your help. We understand these are trying times for all of us and we look forward to the day when our lives and businesses can return to normal.
As we approach our 49th year of operation, we continue to be grateful for your generosity over the years which has helped us grow with your support. Would you please consider a donation? We have a growing list of urgently needed items as well as recurring basic necessities. You can return the response card below or go visit our donate page or purchase from our Amazon Wishlist. As always, your contribution is tax deductible, and any amount is appreciated. Your tax-deductible donation can be mailed or made online at www.noankcss.org/donate. While online, check out some of our client testimonials to see how your donation allows us to truly make a difference.
Thank you once again for all your support. Stay healthy and safe!
Sincerely,
Dr. Regina Moller, Executive Director